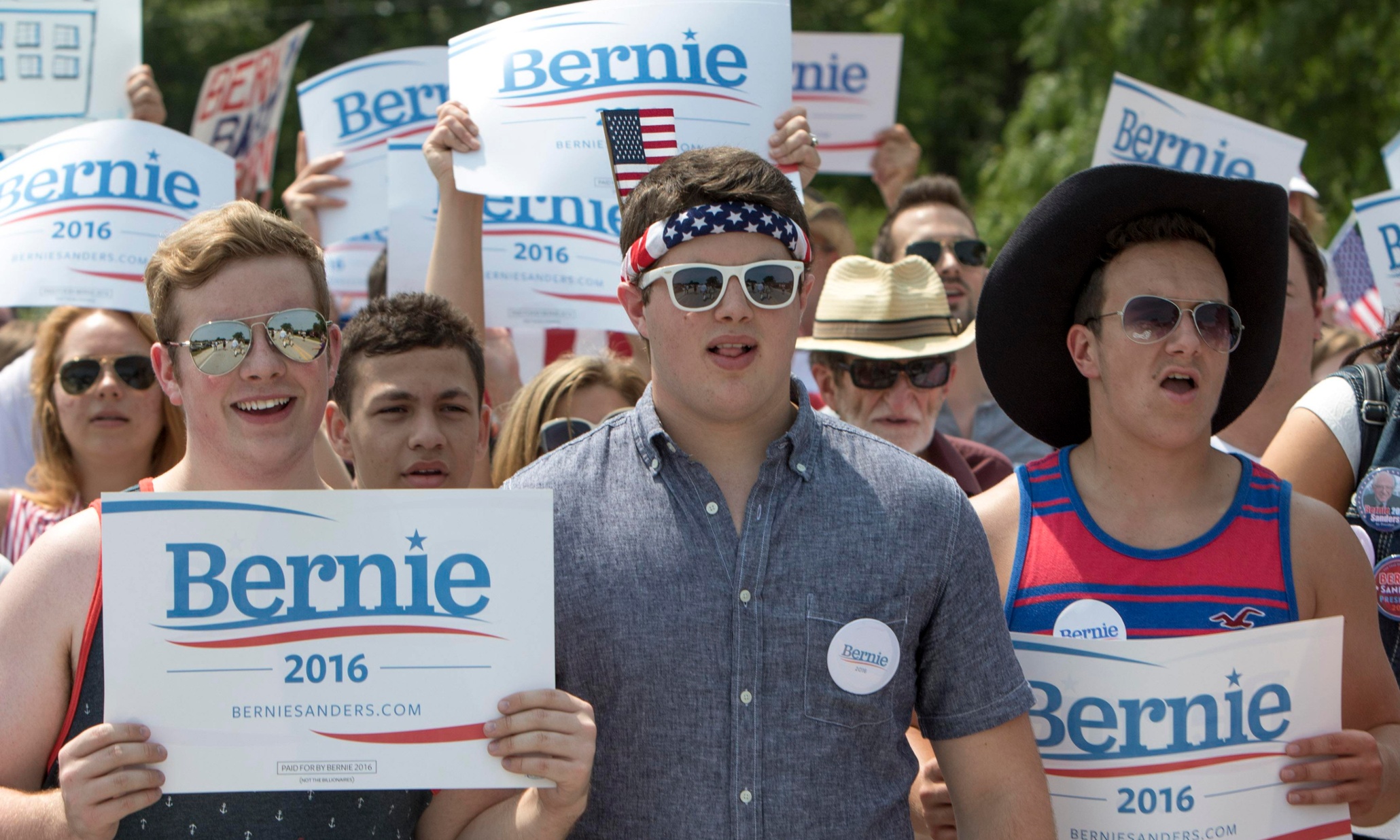 After last night's disappointing primary losses in the all-important states of Florida and Ohio, reality is starting to set in for Bernie Sanders supporters. Many had hoped last week's massive upset victory in Michigan would be the springboard for another surprise win in the neighboring rust-belt state of Ohio. Big "Mo" was on Bernie's side, supporters proclaimed.
But, oh, that political gravity!
Not only did Hillary Clinton prevail in Florida and Ohio, she also racked up victories in Illinois and North Carolina. The fifth state where Clinton and Sanders faced off, Missouri, was too close to call late Tuesday night. Sanders held a narrow lead of 49.9% to 49%.
While Sanders has repeatedly said he will remain in the race up until the nominating convention, the math just doesn't add up for him. He is trailing badly in the number of pledged delegates and is being swamped in the number of "super delegates," almost all of whom are committed to Clinton.
Yes, Bernie's message still resonates with Democratic primary voters and he has a large chunk of money in the bank, but the nomination itself is looking increasingly out of reach. It's not impossible, just highly improbable.
The blogosphere was abuzz with Progressives consoling one another over the crushing defeats, with many vowing to sit out the general election if Hillary Clinton is the Democratic nominee.
Here are a few actual comments:
Write him in and continue the revolution…We will survive Trump as a nation. We will not survive Hillary in the Democrat Party.
As a Sanders supporter, I don't think Hillary is an alternative. Won't show up definitely.
Most people I know will not vote for Hillary. We may be giving the election to the Republicans if that's the case. We need to do away with Super Delegates
If it does end up being a contest between Clinton and Donald Trump, I am willing to bet that a good many of the "Bernie or Bust" Democrats will get over their bruised egos, think clearly and support the Democratic ticket.
There is no doubt Bernie's candidacy has stirred up passion in a great many people, especially the young, who demand real change. But as all Progressives should know, and all reform movements have shown, change travels in the slow lane of social justice.
Photo | theguardian.com